Fanny packs used to be a "cool dad" staple. That, or something you saw as part of a super sporty look. They were handy and great for staying hands-free, but they knew their place and it was not in the world of street fashion. But now, everything has changed! Fanny packs have made a huge comeback, and fashion "it girls" everywhere sport them with all kinds of varied outfits. Even massive brands like Balenciaga, Louis Vuitton, and Gucci have served up their own luxe fanny packs, and elite women have adopted the trend.
Check out 3 ways to rock a fanny pack… scroll on babe!
1.Ladylike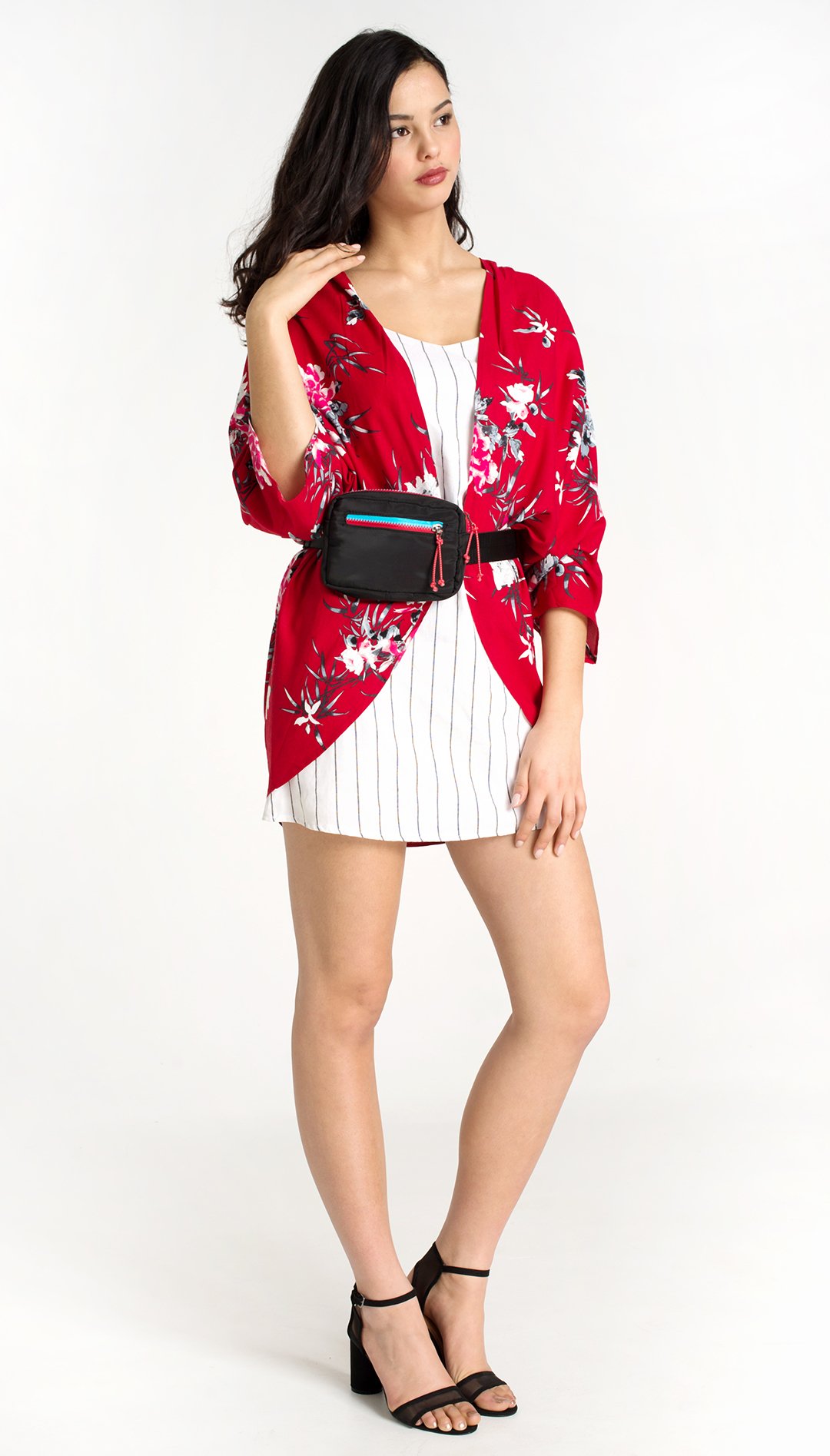 In place of a high waist belt to tie together your look, opt for a fanny pack. Also get ready for the best feeling ever – not holding on to a purse or clutch all night! All your necessities can stay safe in your fanny pack.
2.Utilitarian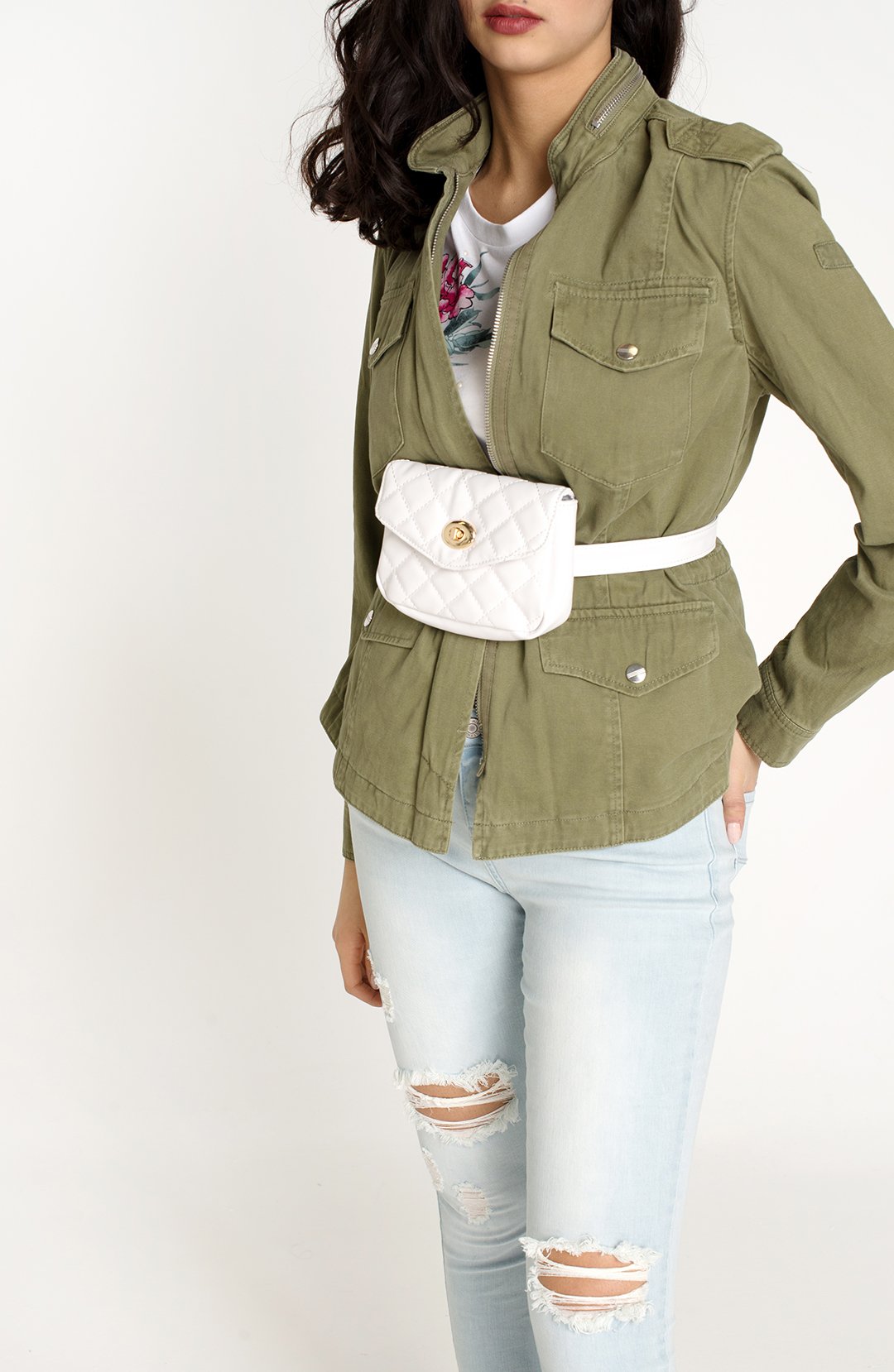 Keep it chic with a smart jacket, like this utilitarian camo green one.
3.Casual cool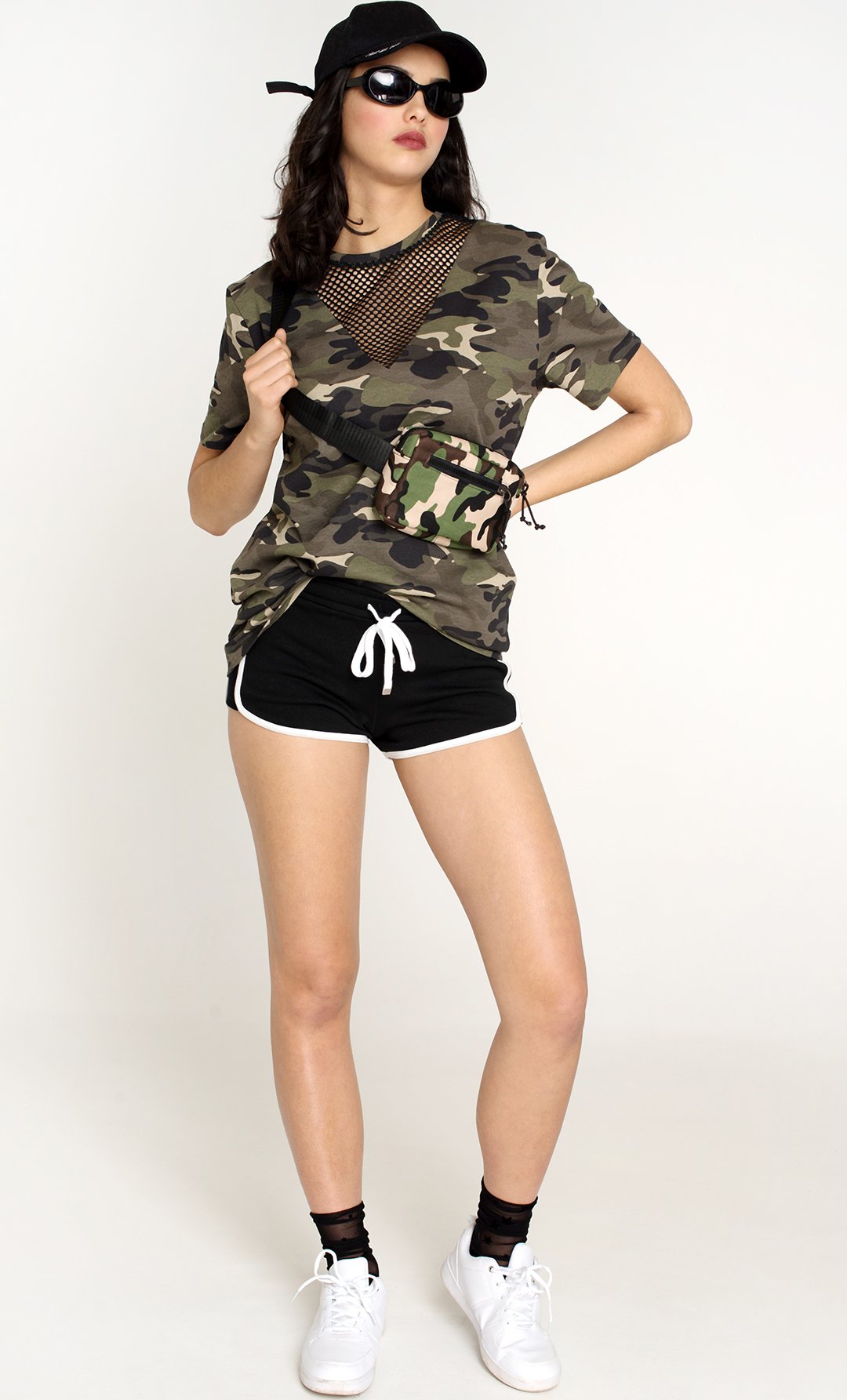 Woah I didn't see you there!
This look has a 90's vibe, it throws it back to the fanny pack's athleisure roots. The over-the-shoulder styling is a modern take on a classic.
Which look are you most likely to rock? Tell me in the comments.