Lauren loves onesies and so do we! Like, a lot.
It's time to shop the LaurDIY x Ardene onesie collection, but hurry girl – get 'em while supplies last.
There's a onesie for each of your spirit animals!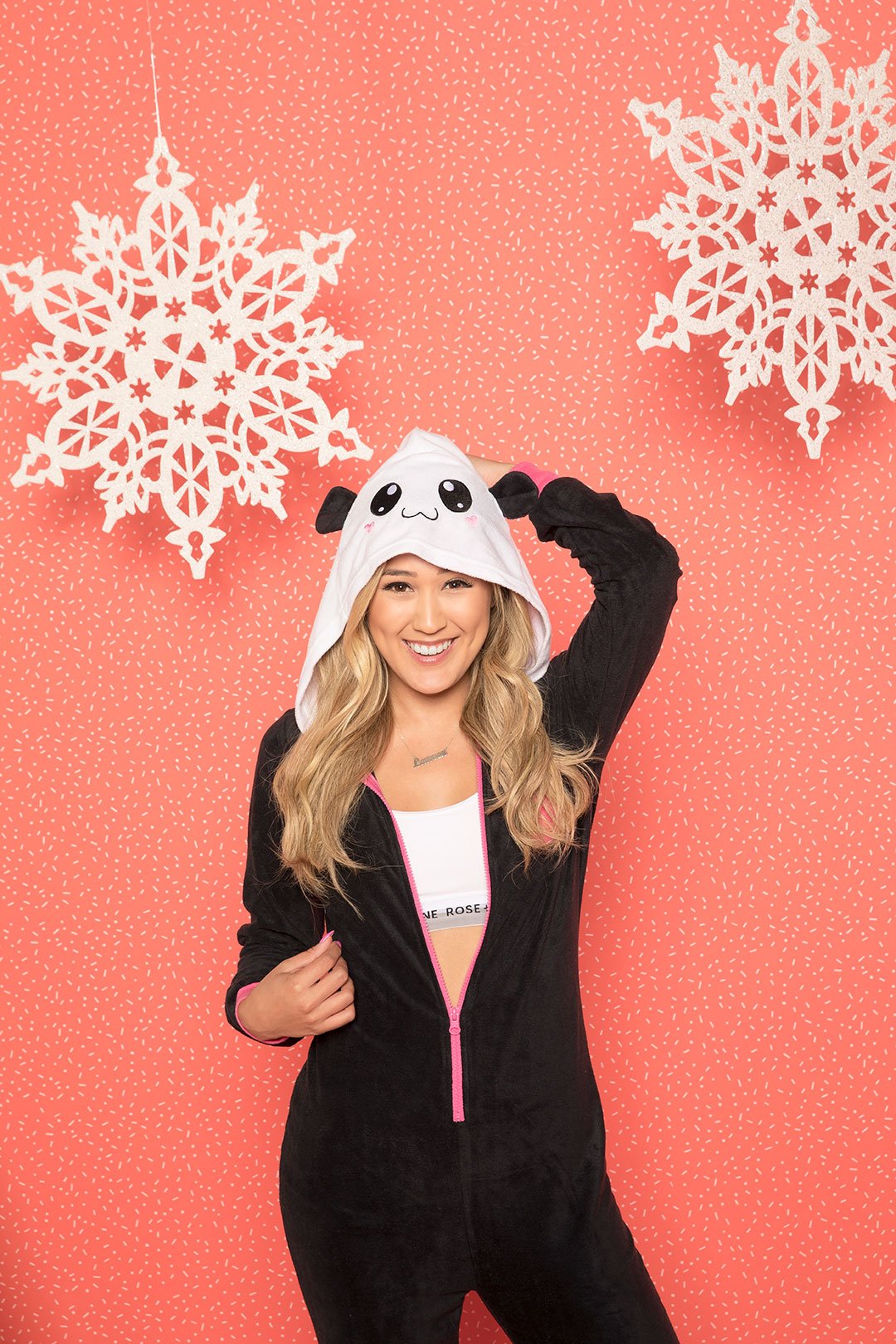 LaurDIY panda onesie – shop now!
Lounge around like a panda in this comfy onesie! Pandas spend about 10 hours a day eating and the rest of the day sleeping… sounds pretty sweet, doesn't it?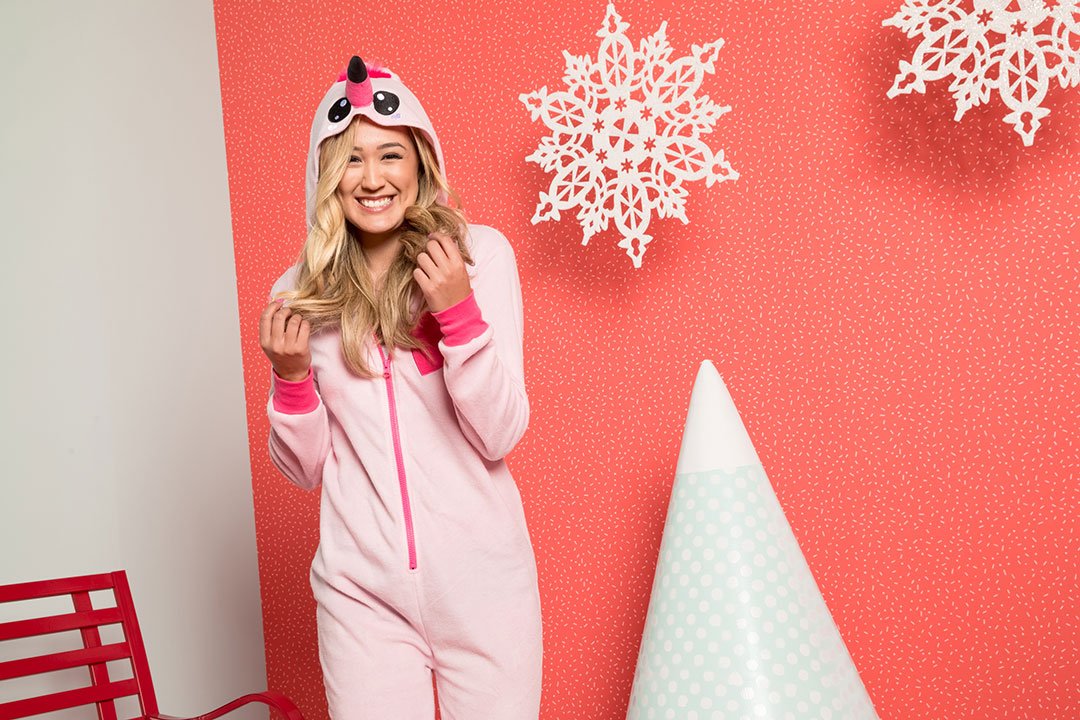 LaurDIY flamingo onesie – shop now
Be your bright pink, fabulous self in the flamingo onesie. Did you know flamingos are social butterflies? An average flock is 71 birds, that's a whole lot of chatter!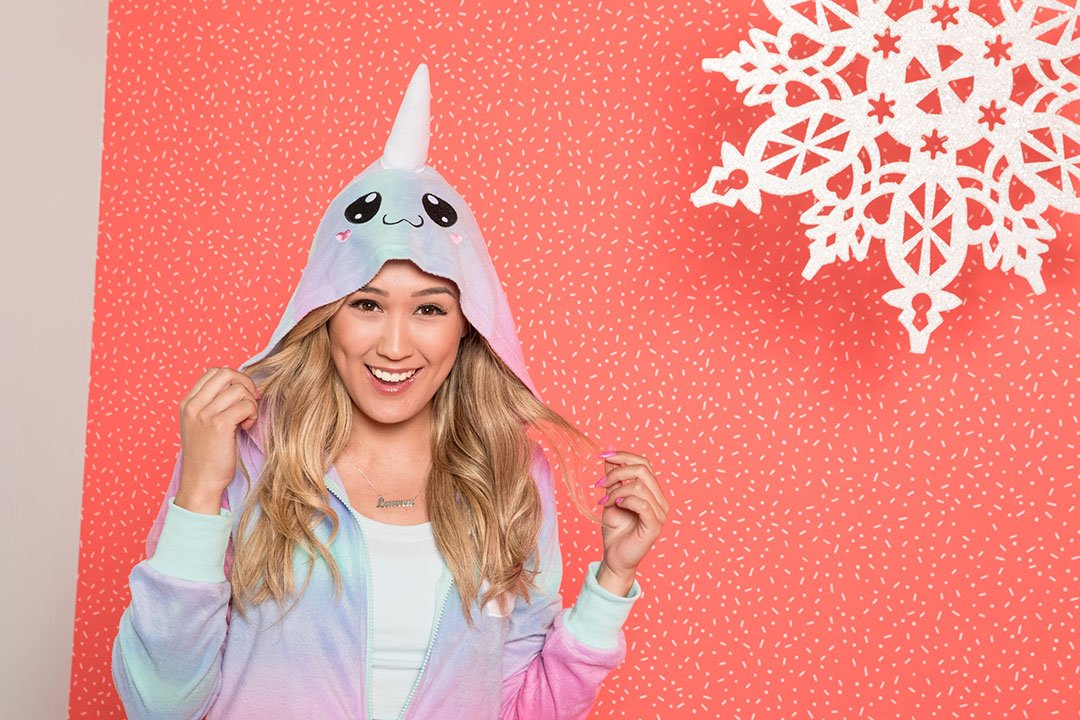 LaurDIY narwhal onesie – shop now
This cutie is Lauren's personal favourite. It's hard to believe this mythical-looking animal is real, they are way too cute!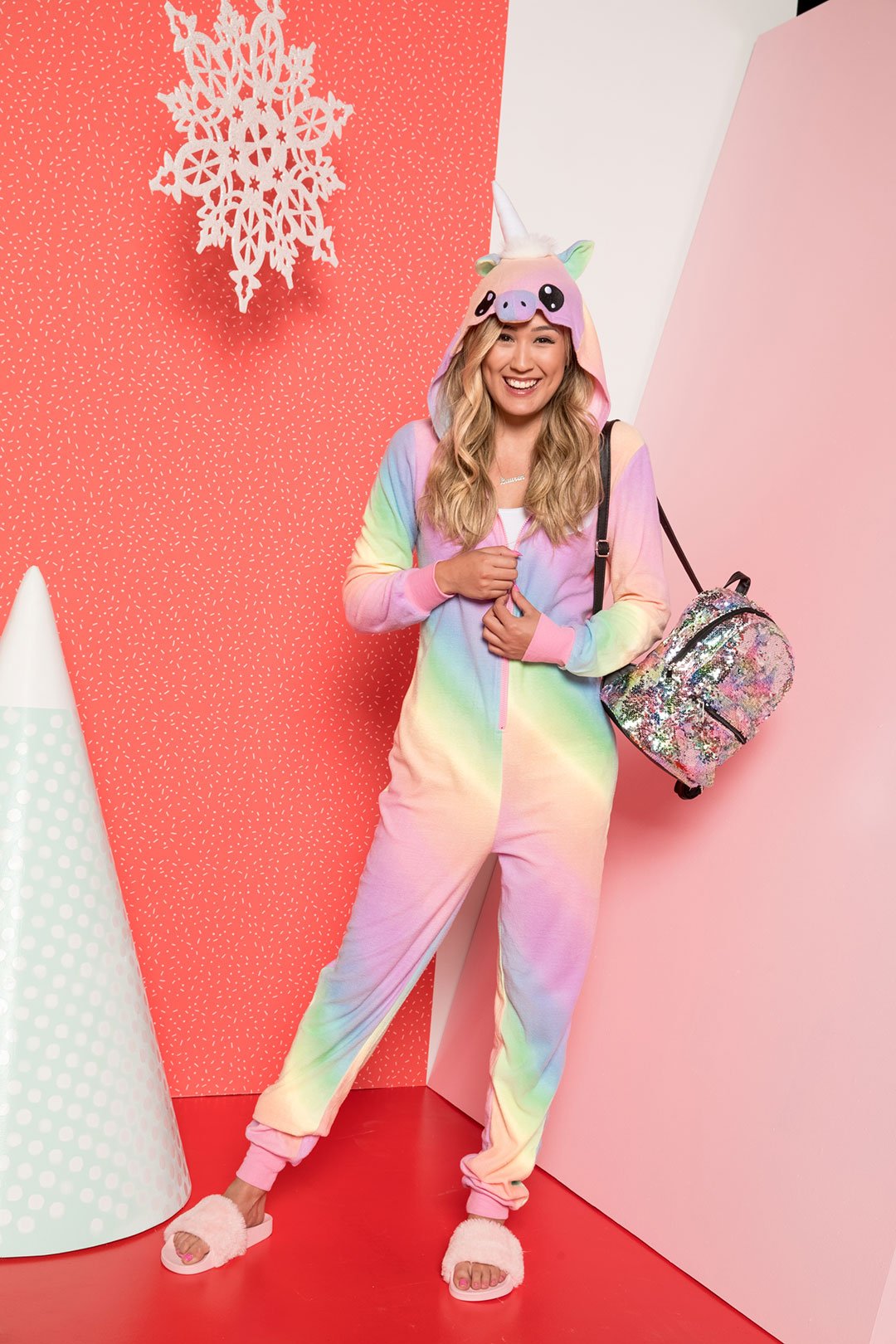 LaurDIY rainbow unicorn onesie – shop now
When I hear LaurDIY I immediately think of unicorns, rainbows, and glitter. That pretty much sums up this cozy, mystical onesie!
What's better than getting in on a piece of the LaurDIY onesie craziness? Ummm meeting her!
Come meet the URL Queen IRL in Toronto & Montreal!