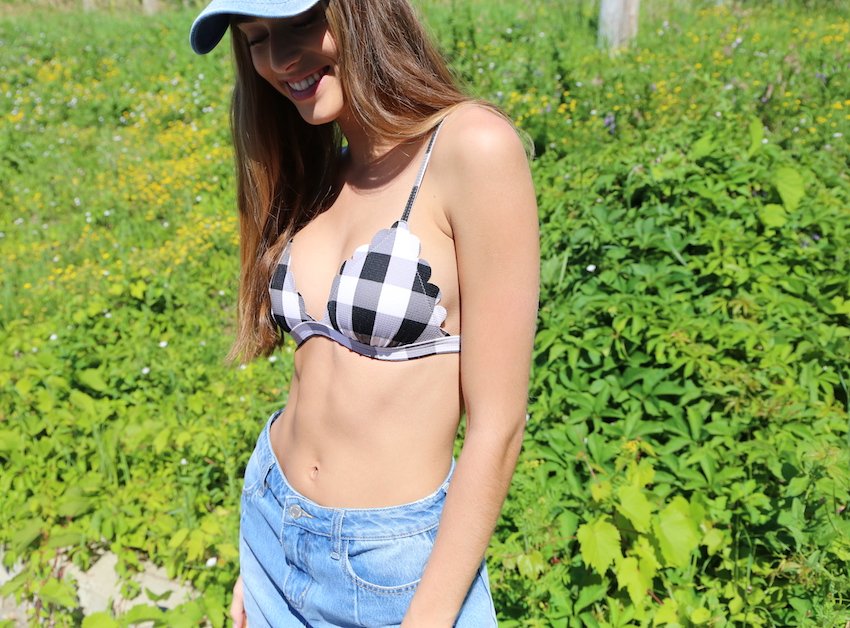 Gingham is seriously trending, and we love it! The trend started with blouses and skirts, but now designers are creating shoes, handbags, jackets, EVERYTHING to make it look like life's a picnic. 'Cuz it should be.
#ArdeneBabe Skylar wears our gingham bikini top.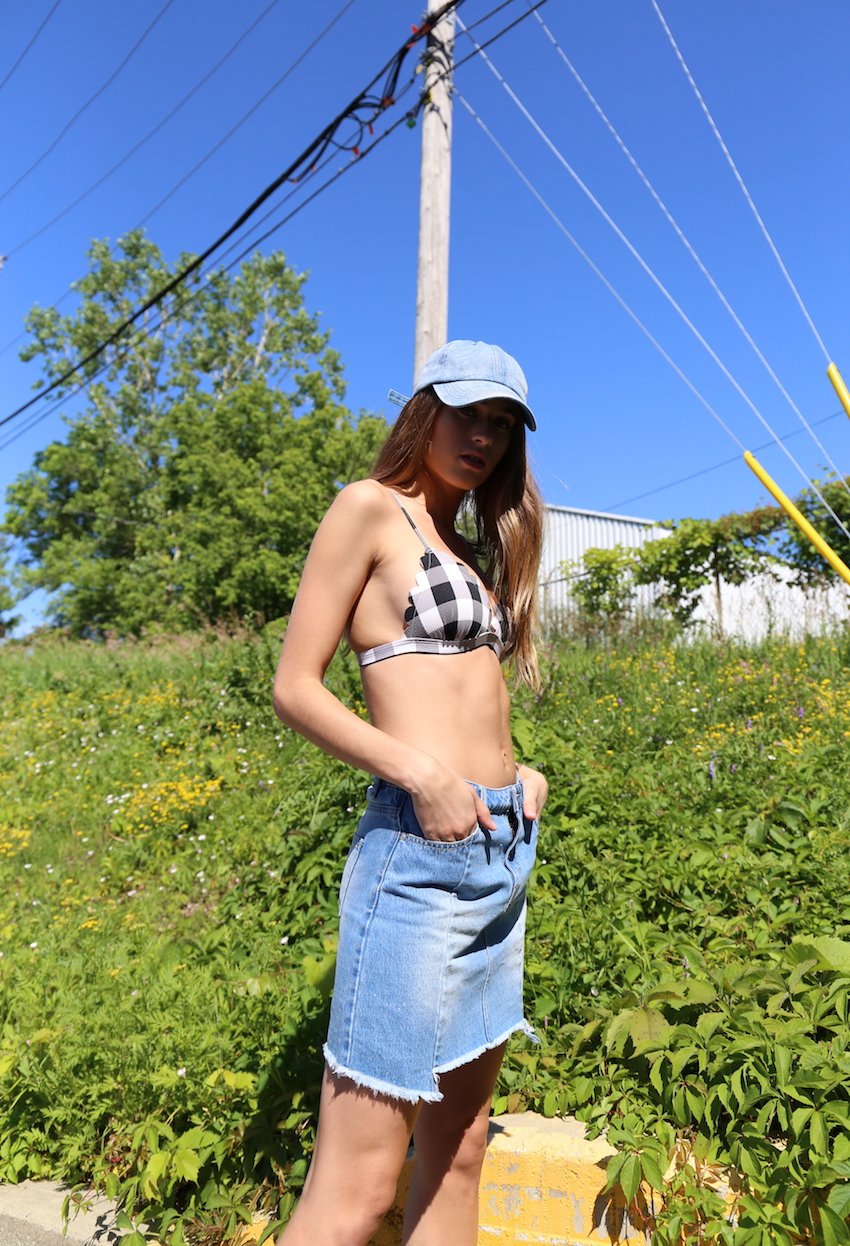 If you see yourself as someone who can't pull off a print, gingham could be the perfect thing for you. It's black and white, and goes with just about anything! It's also a total classic, so you don't have to worry about it going out of style. 
To each their own: Miley goes all out, Emily wears a classic sundress, Olivia wears sophisticated pants, Bella opts for shoes as an accent, Selena goes for the drama, and Kendall rocks it with the croppiest crop top we've ever seen. Oh and girl, we even made a picnic playlist to go with your gingham.