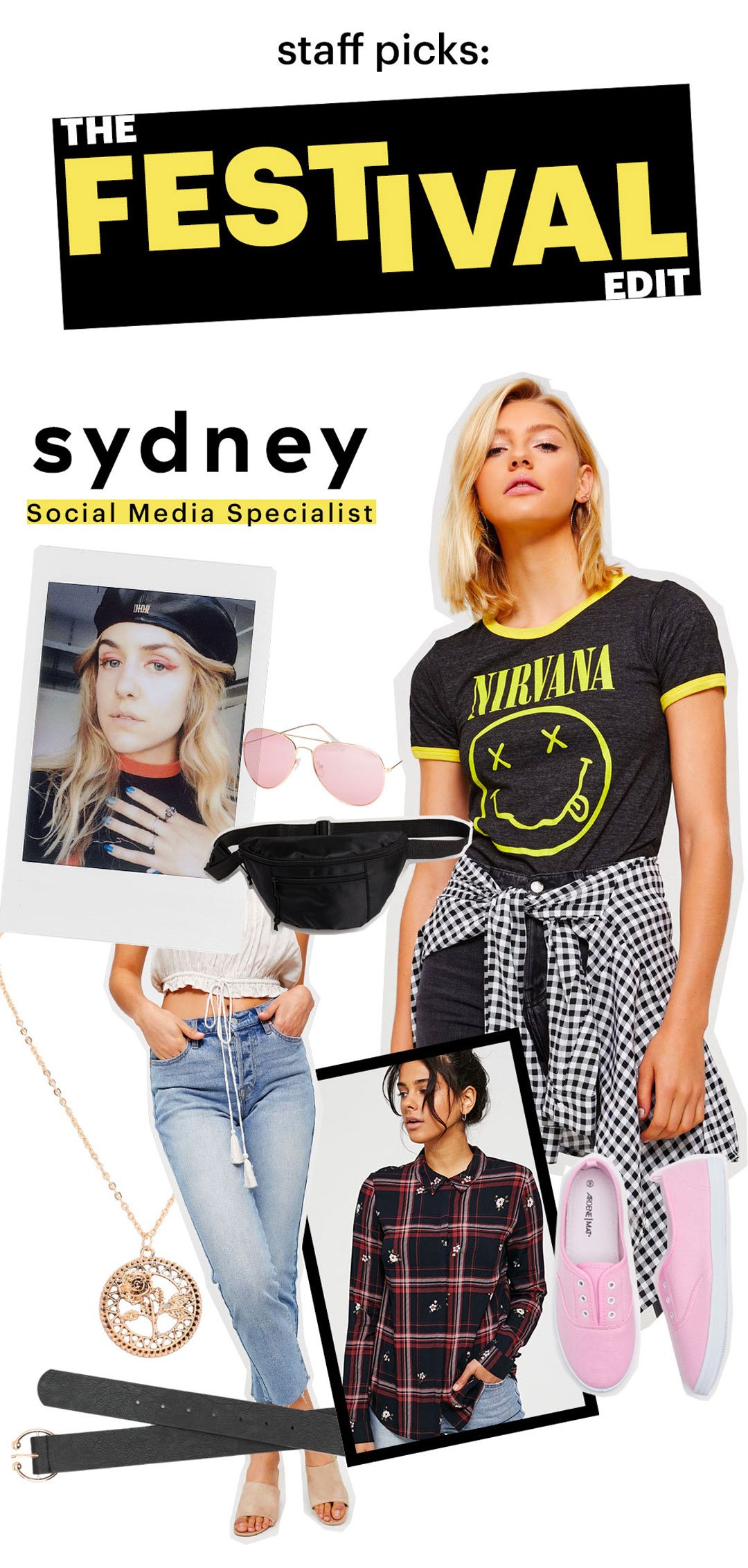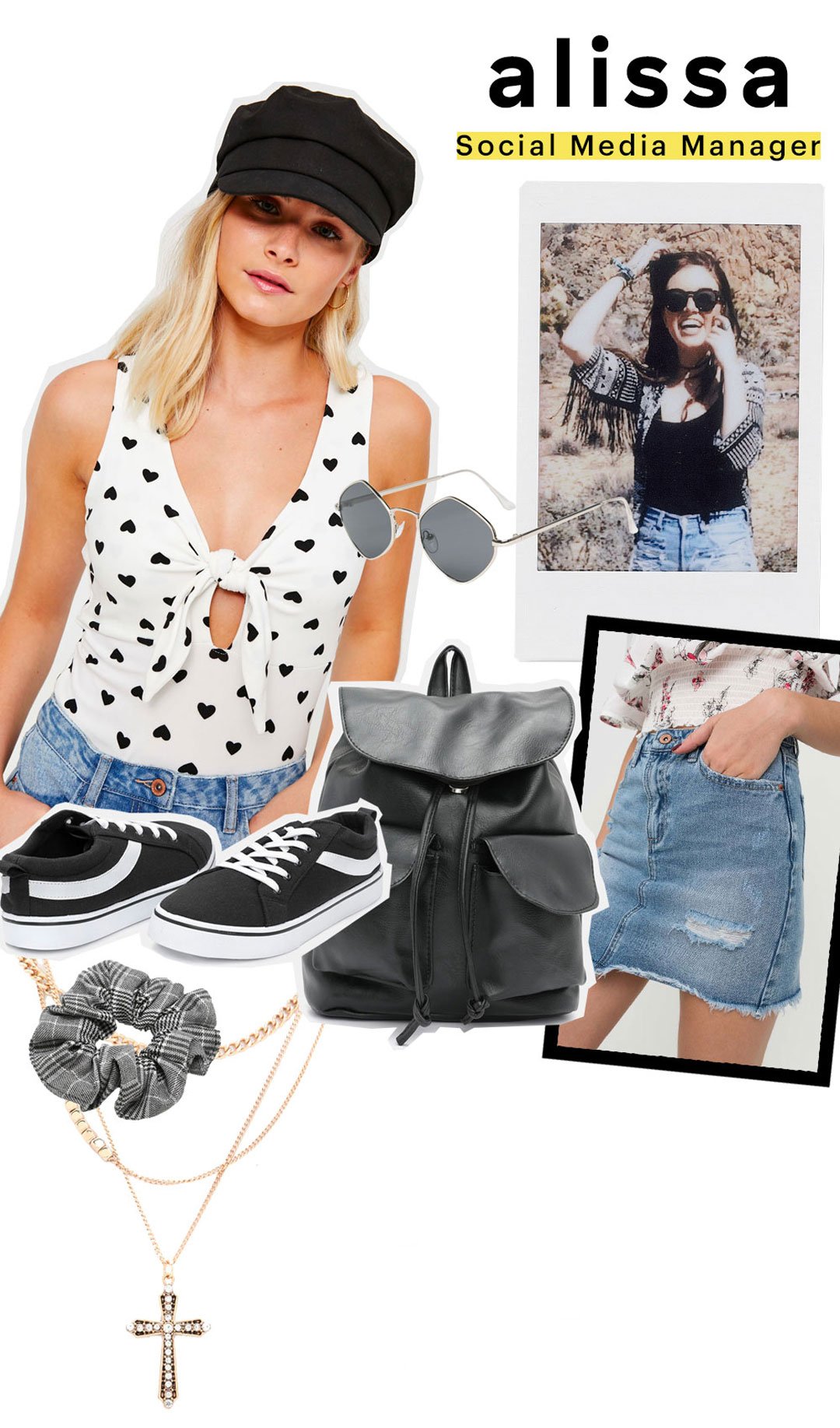 Sydney
My go-to look for a music fest is a graphic tee with jeans & sneakers. It's so comfy and works well with the day's highs and the night's lows. Trust – when you're enjoying shows all night, you deffs don't wanna be thinking about how cold your legs are! This plaid floral shirt was the perfect addition, in case it gets a lil colder than expected.
I added a feminine touch to my look with light pink aviators & a rose necklace.
I went for comfy, laceless sneakers so I can easily slip them on and off. Who doesn't wanna dance barefoot?
Alissa
I'm in love with this heart-covered tie front tank.
I went for a femme vibe, pairing this cute tank with a distressed denim skirt & classic sneakers.
I'm styling it with a faux leather backpack (so key), a chain, and a plaid scrunchie. Oh, and these diamond shaped sunnies are the perfect final touch!
What music festival are you going to this summer? Tell me in the comments!