Graphics t-shirts are the bomb. They're like, the denim of the t-shirt world. Every girl has her fave jeans & graphic tee combo, myself included. They're also the cutest conversation starter!
Ardene babes @leeza_lap & @thessicaaa are the Betty & Veronica at Ardene HQ. They're wearing matching OPTIMIST tees because, well, that's their 2k18 mindset.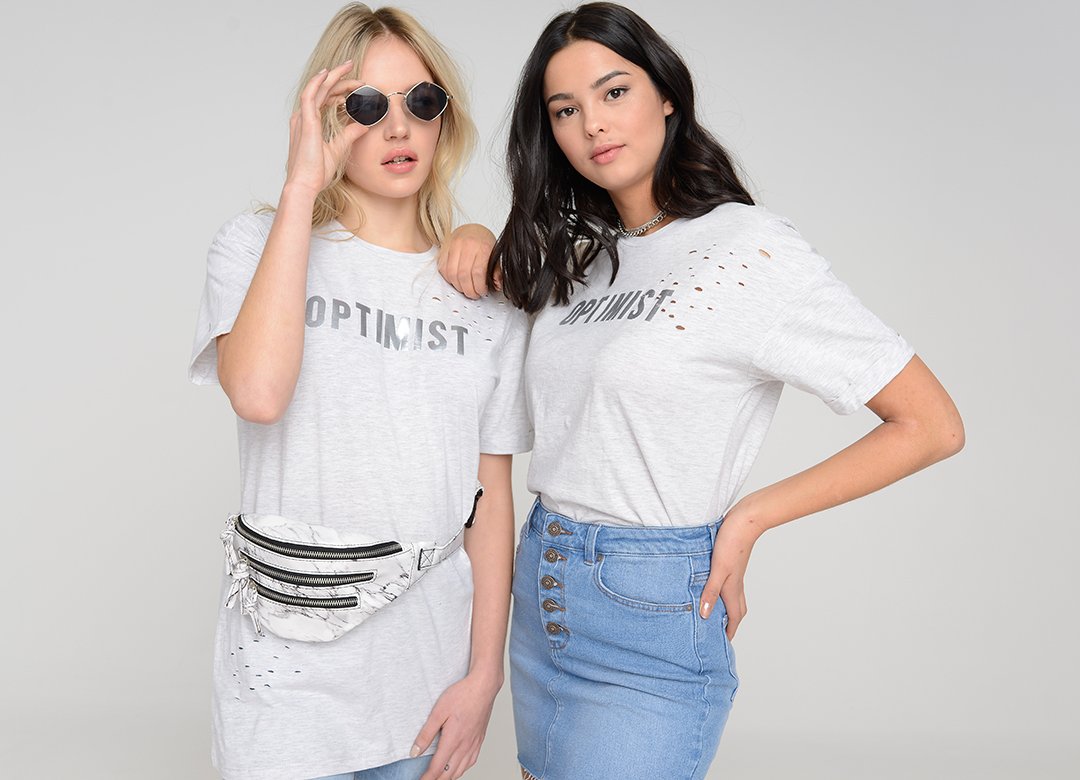 They pair it with classic denim & cute accessories.
Up next – Jessica rocks the BABES UNITE tee because #girlpower is forever. We even made a #girlpower playlist perfect for you know, taking over the world. Have a listen here!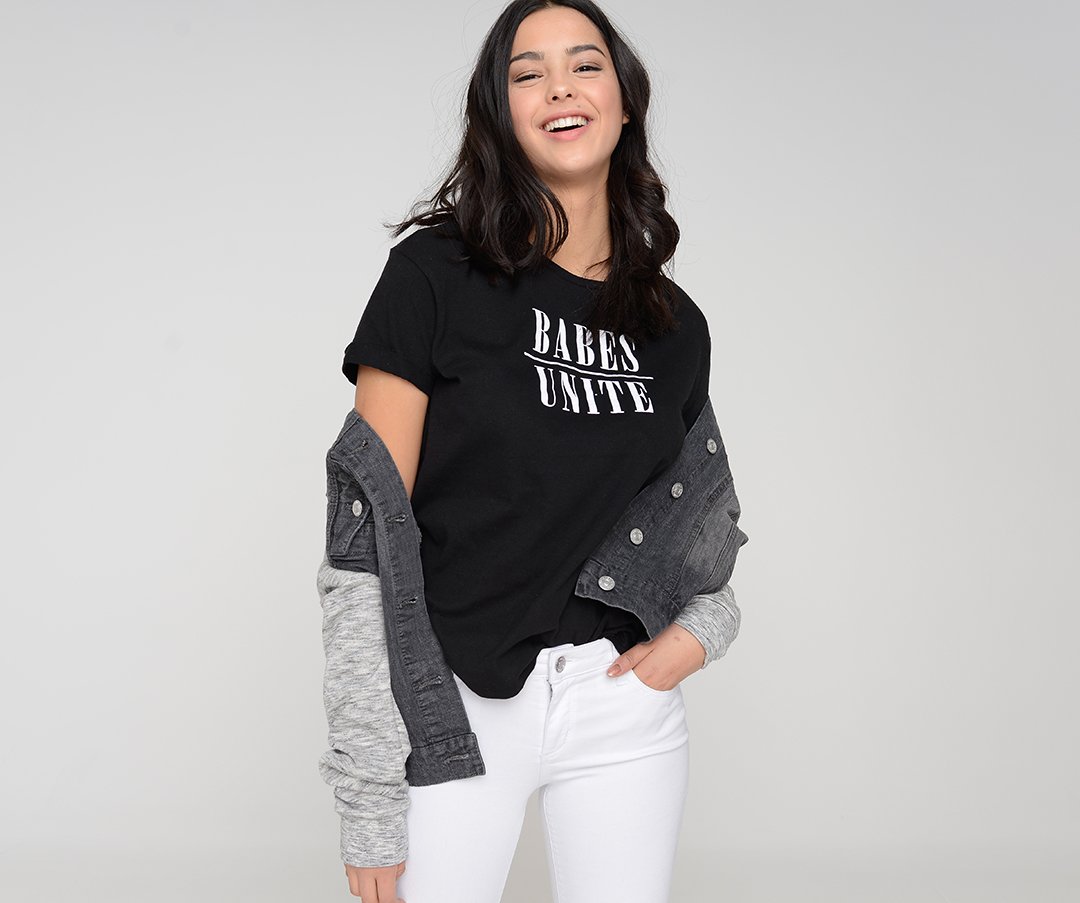 Leeza pairs her BECAUSE distressed tee with black denim overalls and statement earrings… JUST CUZ.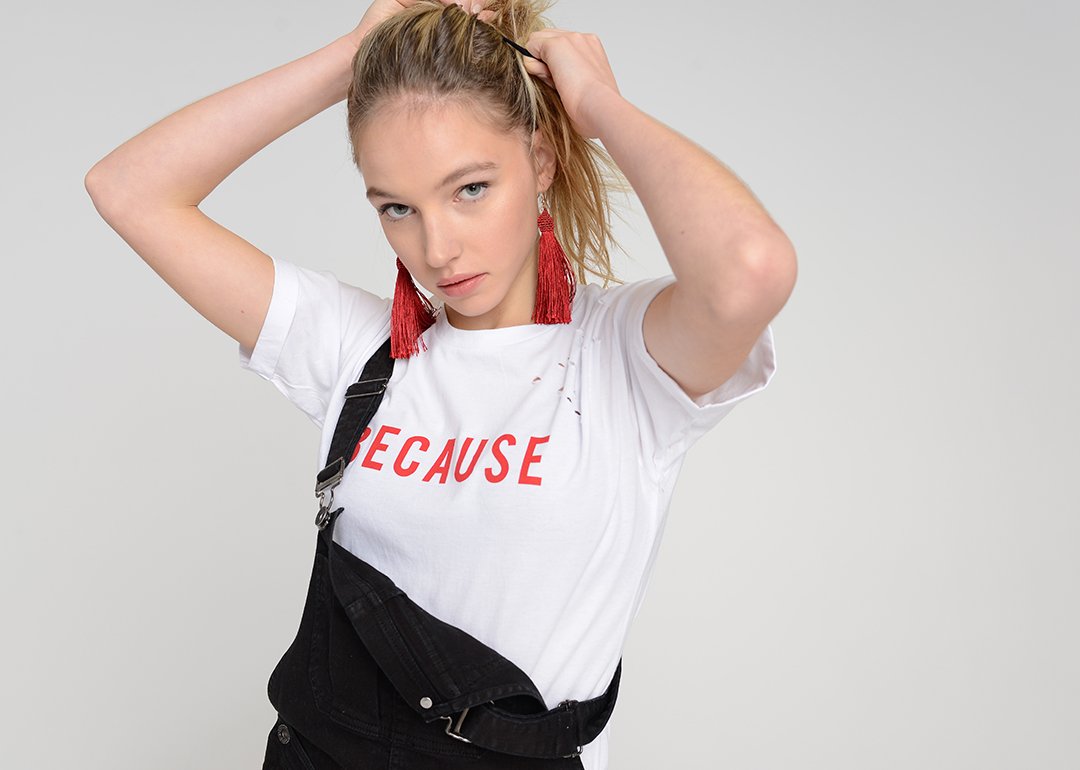 Shop all our graphic tees here. Which one is your fave? Drop it in the comments thanks love you!